Spice Viet Saigon is the second branch to join the food delivery/review platform NOW & Foody, starting from September 7th, 2020.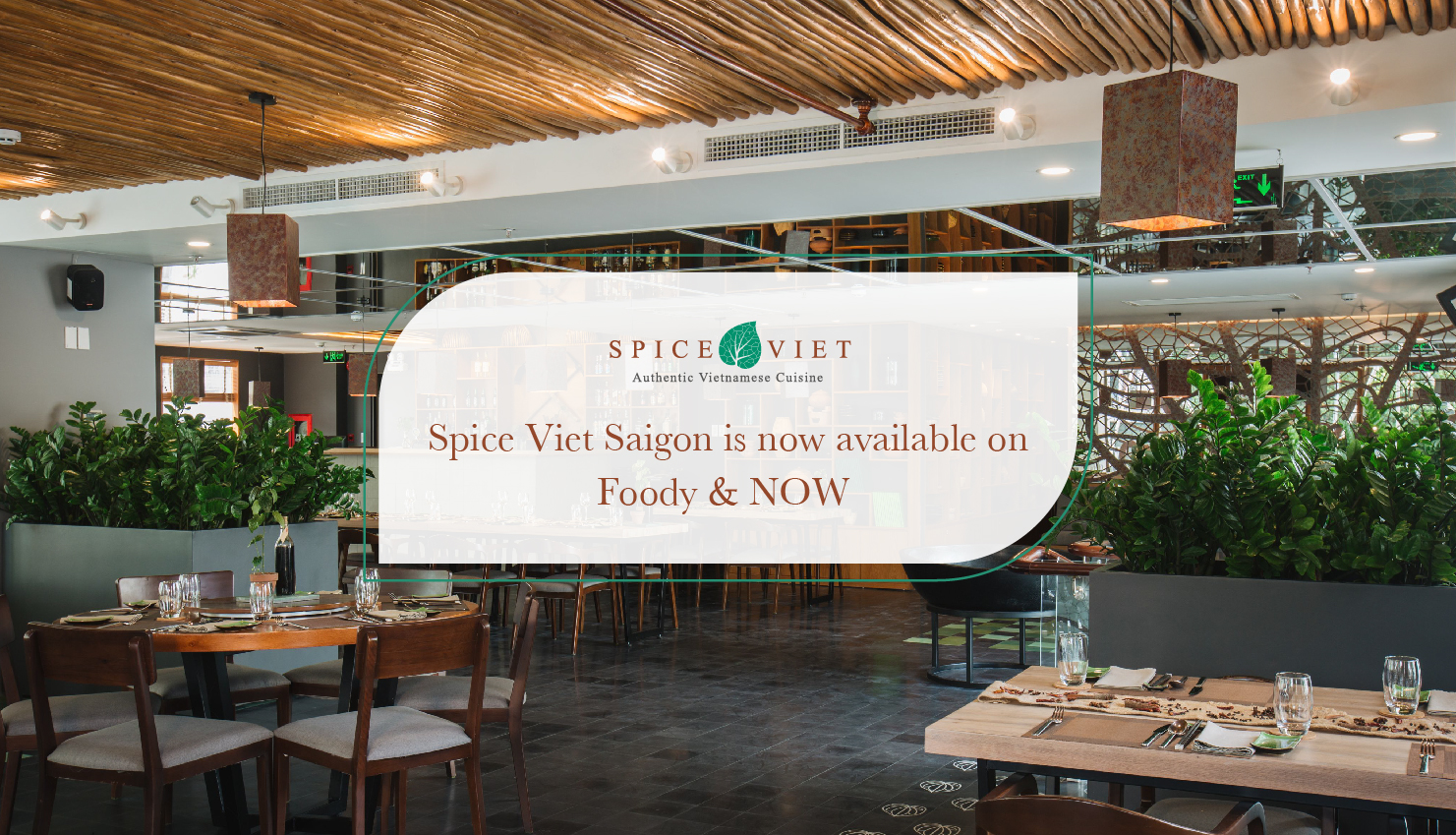 In order to serve our beloved customer anytime, anywhere, Spice Viet Saigon is ready to deliver. All you need to do is to select your favorite dishes on NOW & Foody platform.
We're delivering starting tonight with a whooping discount of 35% off all menu: https://www.now.vn/ho-chi-minh/spice-viet-saigon
Our delivery menu includes popular dishes such as 8-hour Cooked Beef Stew, La Vong Fried Fish Tumeric & Drill, or Hoi An Styled Spicy Noodles... On top of that, you can find our hearty special lunch sets and combo meals suitable for 2 to 5 persons.
At Spice Viet, we believe that exceptional food starts with great ingredients which is why most of our ingredients of our farm-to-table restaurant come from local suppliers.
Have yourself a delicious, clean and quality meal with Spice Viet Saigon!
Find us on NOW: https://www.now.vn/ho-chi-minh/spice-viet-saigon
Find us on Foody: https://www.foody.vn/ho-chi-minh/spice-viet-saigon